For Research as Creative Practice:
An artist whose work has changed radically over the years is David Hockney. Hockney started off his career as an expressionist painter, though later on he was associated with the Pop Art movement. He has worked on paintings, etchings, photography, and set designs for theatrical productions. It's interesting to see the evolution of his work, because there are threads that remain through out all of his different explorations in medium.
Builders, 1957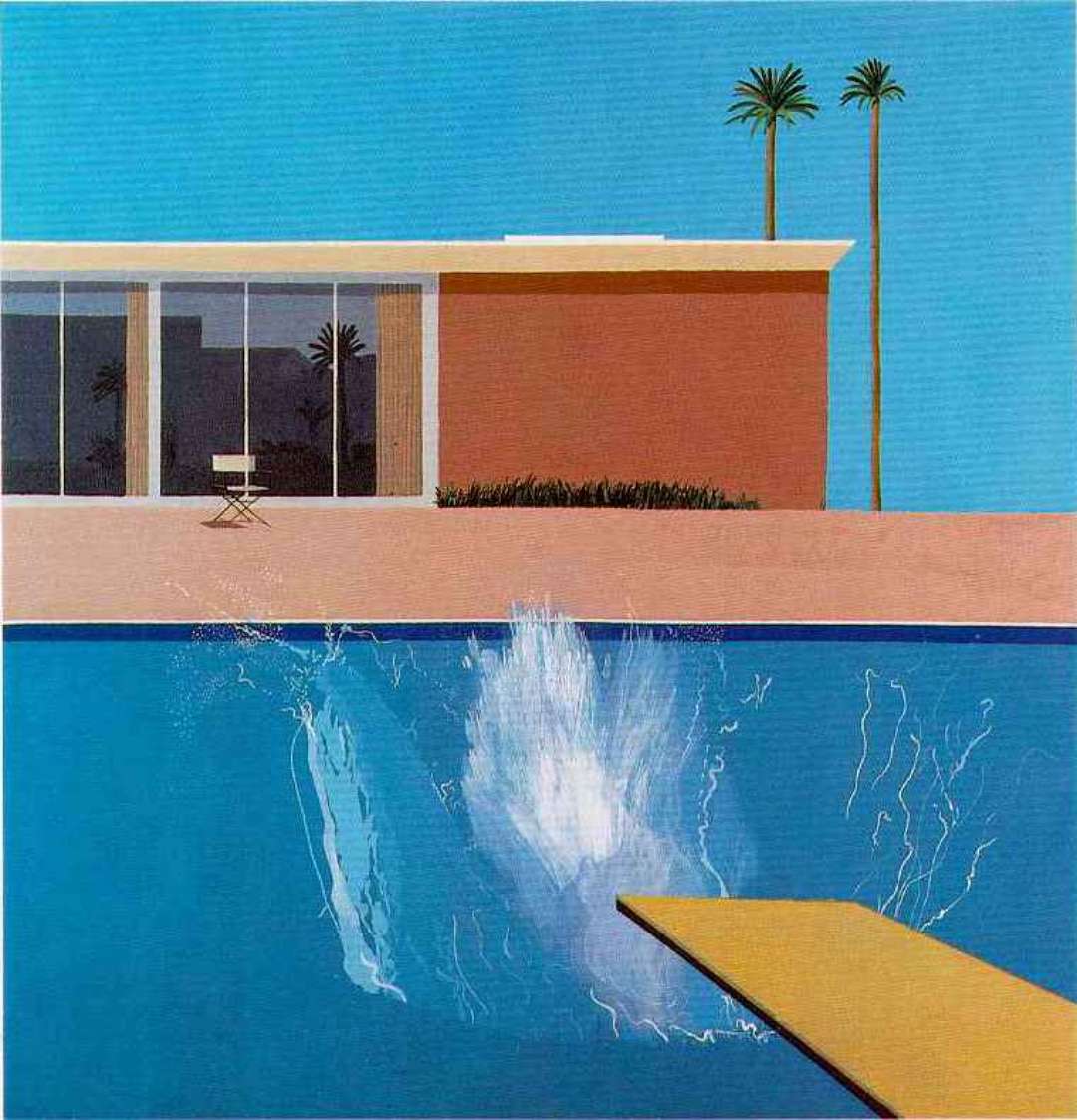 A Bigger Splash, 1967
A Black Cat Leaping, 1969
Model with Unfinished Self Portrait, 1977
Sun on the Pool, 1982
One major thread that cannot go ignored is Hockney's using many frames to create one image. He uses multiple canvases in his painting, and later in his photographic collages. He doesn't simply use a grid though. Sometimes the collage is a mess of different directions and perspectives, creating a new world.
Photographing Annie Leibovitz While She Is Photographing Me, Mojave Desert, 1983
Pearblossom Highway, 1986
The biggest surprise for me was Hockney's set designs. The color palette wasn't too far from left-field, as his paintings from the 80s had a lot of hot, bright colors, and his earlier paintings had an expressionist feel, much like these sets. It was really interesting, seeing him move from 2D mediums like painting and photography into something that not only have dimensions, but is also treated as an installation, as actors must move through the space to perform.
Stage Design for Tristan and Isolde, Act II, 1987
Most recently, Hockney has been making pieces off of an iPhone. They still have the same aesthetic quality as his other works, but it is interesting how he kinda-sorta-maybe took a step into new genres with this work.
3 iPhone Drawings, 2009
In 2011, Hockey was declared the "Greatest British Artist of All Time," based on a poll taken by British painters and sculptors. So, I'd say the reaction to his work has been pretty damn good.